Live streaming tips to achieve best audio quality
Read on to discover a few live streaming tips which will ensure the best audio quality when streaming live.
Written by

Flutin
Last update 1 year ago
Not ensuring a good sound quality or getting ahead with satisfactory audio is one of the worst mistakes you can make for your live stream events. After all, audio plays a huge part in getting your message and performance across. Read on to discover a few live streaming tips which will ensure the best audio quality when streaming live.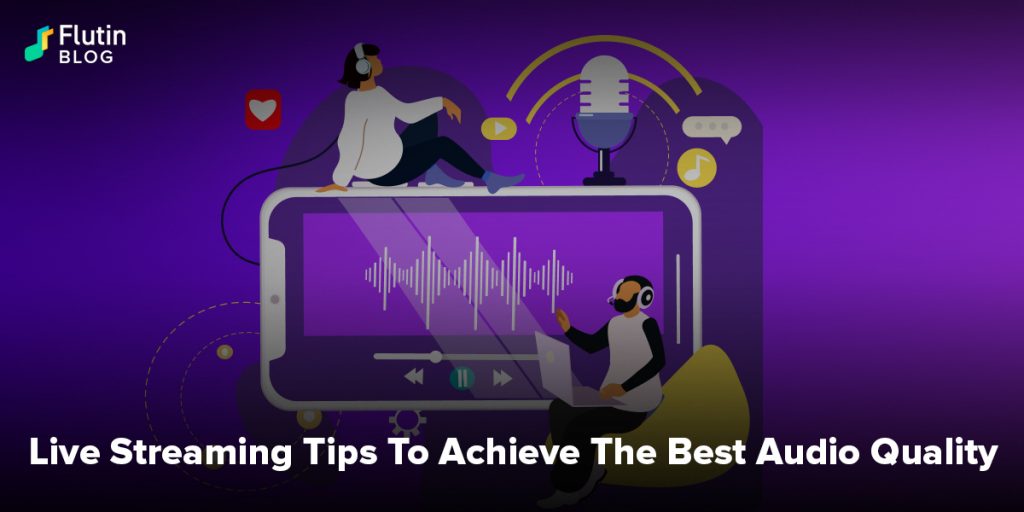 Having a good sound quality for your live stream events supersedes any other necessity as audio forms the primary portal of communication for your audience. You may make the video as engaging and interesting as possible but if the audio is distorted or muffled, it will fail to deliver the impact you would have wanted to create by streaming live. So, we have brought to you a few live streaming tips to ensure the best audio quality for your streams.
1. Quality microphones make a difference

Before you even think it, in-built mics in your smartphone or camera are not going to cut it. Whether you would be just talking or singing your heart out on the stream, you need quality microphones to capture the true essence of your performance. There are budget quality microphones like the Razer Seiren Mini as well as high end mics like the Shure MV7 Podcast Microphone.
2. Monitor your sound quality before going live

Do a quick check on what your audiences will be hearing before starting the show. You can achieve this by directly plugging your equipment in the camera to monitor the audio quality and identify problems if any.
3. The position of your mic matters
You have finally decided to invest in a decent external microphone. That's great. But the job is not done yet. You need to figure out the ideal position of your mic. What would be that ideal position? One where you're the closest to the mic and which would allow for the necessary movements.
4. Limit the background noises

We agree that this one is not fully under your control. Still, you can limit the background noise to as little as possible. Try shutting the doors and windows and think of ways to eliminate the noises from your electronic equipment. You'll be amazed at how distracting viewers can find such noises.
5. Stable internet connection is a must

Lastly, all the above arrangements would be futile if you don't have a stable and fast internet connection to stream your event properly. It's always advisable to ensure an upload speed of 5Mbps or higher. Some experts even suggest using a wired ethernet connection instead of a Wi-Fi network as it's more secure and stable.
Like it or not, your hard work in planning and executing your performance would go in vain without great audio quality. Unfortunately, many streamers (especially beginners) tend to overlook this important aspect of live streaming. Viewers are primarily engaged by what they hear and if what they hear is not up to the mark, they won't bother sticking around.
Related Topics:
Join our Facebook Community to get regular updates and interact with fellow streamers.
Follow us on our social media accounts:
Did this answer your question?